Why Choose Masters Countertops?
Service & Quality
Masters Countertops division occupies a state of the art manufacturing facility and beautifully appointed showroom in Wheeling, IL.
We provide complete Countertop Fabrication & Installation. Each project is measured with precise 3D laser tool or templated, cut using the most advanced robotic saw in the industry, and finished on CNC machine to provide you with a professional product.
What does this mean for our customers?
Our fully automated manufacturing facility provides fast and precise final product with little to no room for mistake. By using the latest stone fabrication technology, the possibility of human error is significantly reduced.
We offer free consultation and selections from the premier providers of Quartz, Granite, Marble and Quartzite in the industry. We are equipped to handle all stone products.
Our beautifully appointed showroom offers an opportunity to see all of the elements for your project under one roof.
Masters Countertops offers quality, craftsmanship, convenience and security. Let us show you how reasonable it can be to get it all!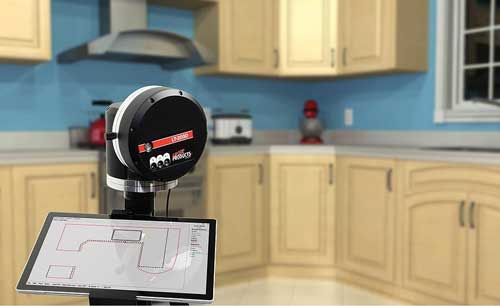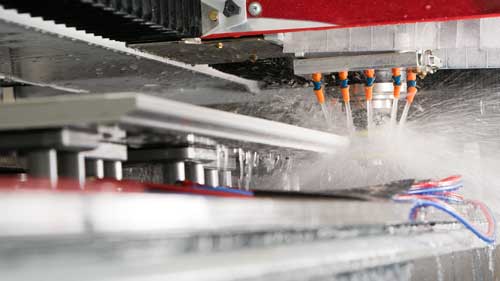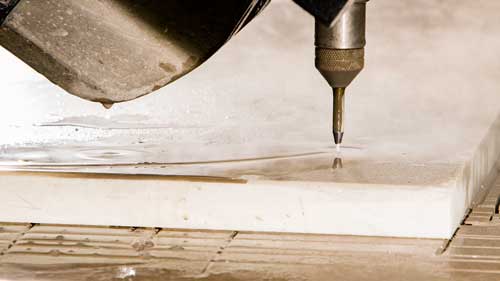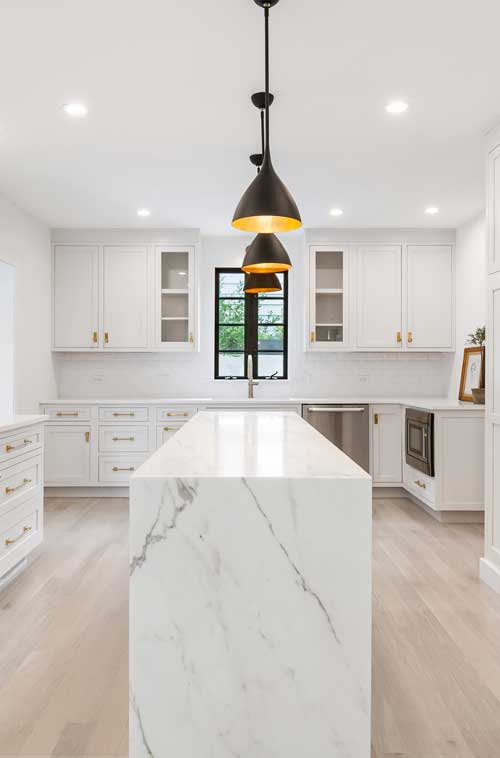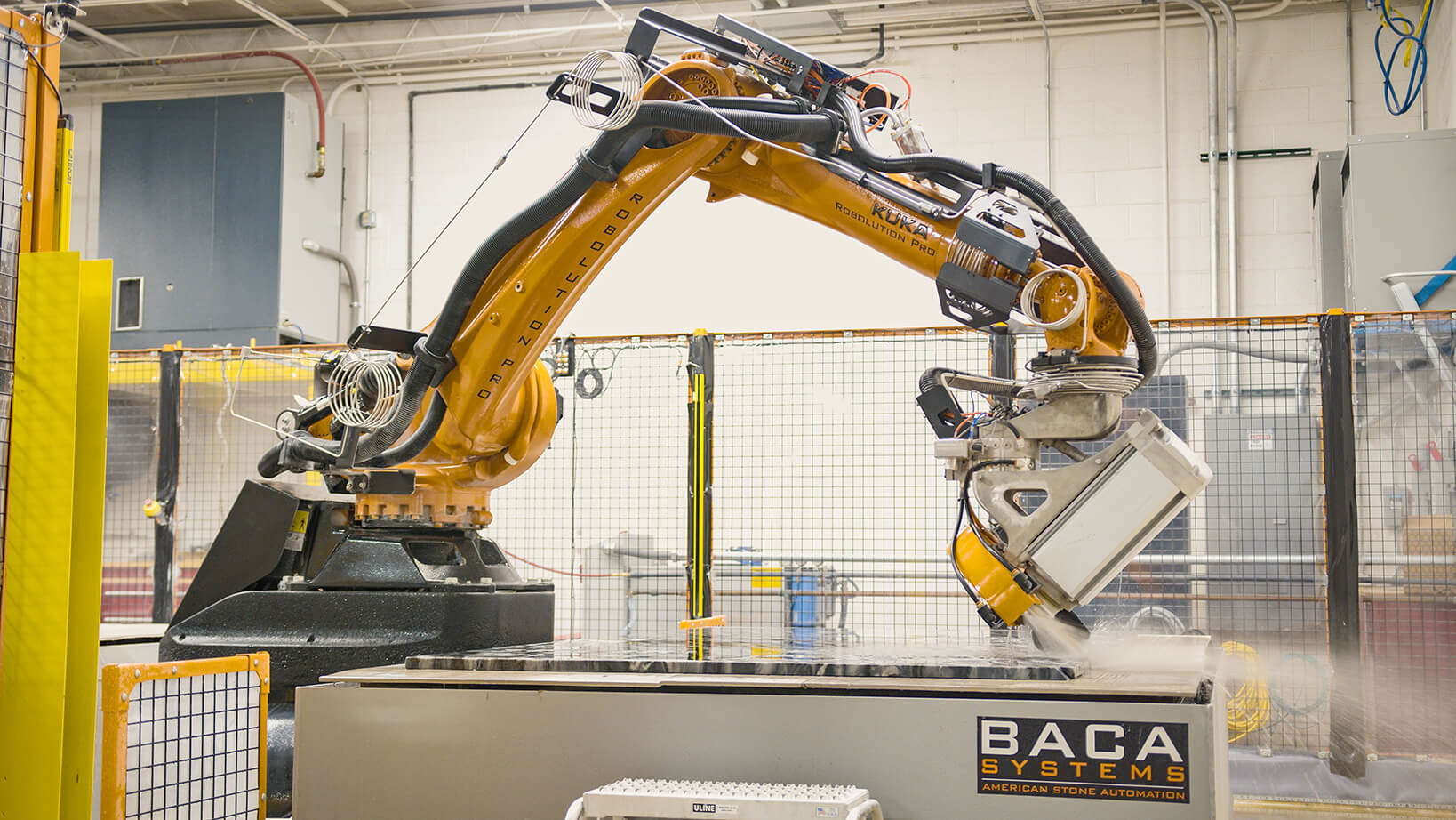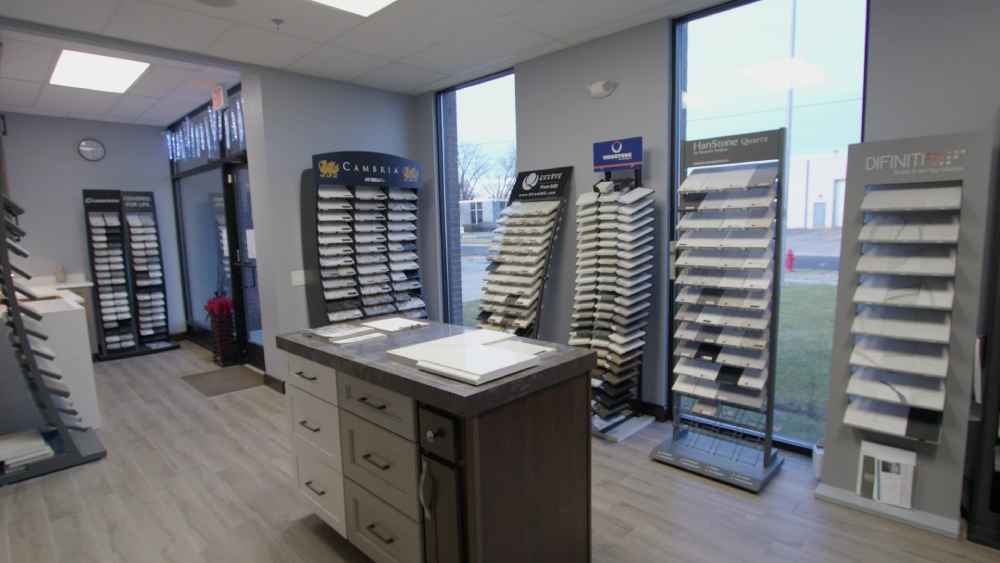 Who is Masters Countertops?
About Us
Masters Countertops is a family owned business with a rich tradition of European craftsmanship.
We care about our employees and our neighbors. Our facility is fully automated, clean, modern and environmentally friendly.
We pride ourselves on quality work, community, and providing exceptional customer service for our customers.
Product Specials
Natural Stone Specials
ALL SPECIALS COUNTERTOPS INCLUDE
3 cm countertop slab

Measurement and template

Fabrication

Installation
Product Specials
Quartz Specials
ALL SPECIALS COUNTERTOPS INCLUDE
3 cm countertop slab

Measurement and template

Fabrication

Installation
a) We request that our potential clients provide us with a general overview of the project.
b) Make a simple hand drawn sketch of each piece of countertop with measurements (close is good enough).
c) Mark each edge that will be finished (not against a wall or an appliance) with a letter "E".
d) Go to our website and select an actual slab of stone to be quoted, and an edge profile. You will be free to pick any stone you want after visiting the showroom; this selection will allow us to prepare a complete preliminary quote.
e) Submit this information along with personal information including: name, address, phone number, and email.
f) Final pricing will be done after a field laser measurement and/or template of your project, and selection of the actual stone slab(s) to be used.
Free quotes will be processed within 24 business hours. We will email the estimate to the email address provided.
Masters Countertops accepts credit cards, personal check, certified check, Quickpay with Zelle or cash. Because all of our work is custom cut to fit your needs and our quick turnaround times, most projects are paid in one lump sum prior to fabrication. Please speak with one of our Sales Representative for more details.
Yes! Master's has a showroom attached to our stone fabrication facility in Wheeling, IL (363 Alice Street). We are open M-F 9am-5pm and S 9am-3pm. Walk-ins are always welcome!
No, walk-ins are welcome! We are open M-F 9am-5pm and S 9am-3pm. 
Masters Countertops warrants the labor associated with fabrication and installation of natural stone and engineered stone countertops, in residential projects, for a period of one year. Engineered stone products may carry a separate Manufacturer's Warranty. Please consult that warranty for claims related to the countertop material.
a) Granite is an Igneous rock composed of various minerals which gives it the color variations, veining, and markings that people prize. Granite has a high Quartz content which makes it very hard, but the composite nature of the material makes it somewhat porous and brittle. Simply applying a sealer every few years can help granite resist staining from everyday usage. Granite is often used in both kitchens and baths and is a great choice for outdoor spaces.
b) Marble is a metamorphic rock composed of re-crystallized carbonate minerals. This material is softer and more porous than granite, and prized by sculptors for its beauty. Marble should also be sealed on a regular basis but is still prone to staining and etching.  It is used mostly in interior spaces that will be well taken care of and kept tidy, like a master bath or furniture top.
a) Quartz is a natural crystal and one of the hardest minerals on earth. Unlike other mined natural stone slabs, quartz slabs are produced in a factory. Quartz countertops are considered an "engineered stone" meaning that the natural Quartz crystal (93%-97%) is mixed with coloring and bonding agents to form an extremely durable and maintenance free slab.
b) Quartz is less likely to crack or chip compared to Granite or Marble because of its uniform nature.
c) Quartz is a non-porous material so it will not harbor bacteria in tiny cracks like other countertop materials. It is resistant to stains so oil, juice, wine, tomato, coffee and more have no effect on the color.
a) Quartz is very different from natural Quartzite. Quartz is an engineered material, primarily made of 93%-97% Quartz agglomerate mixed with resins and binders making it a strong and durable product.
b) Quartz designs and patterns are constantly evolving and becoming more and more realistic, with advanced manufacturing technology. Quartz is designed to give the look of marble and other desired patterns, with very low maintenance.
c) Natural Quartzite is a metamorphic rock that starts as quartz-based sandstone. Quartzite has natural marble like unique patterns and colorations while being very dense and strong. As Quartzite is not as abundant as other popular natural stone, and usually starts at a higher price point.
a) Sealing is definitely recommended because Granite and Marble are porous materials, which means that liquids that come into contact with the surface tend to leech into the body of the stone. This can cause discoloration and staining.
b) Sealing Granite or Marble can help make sure that spills remain on the surface until they're cleaned off. This is the best way to retain Granite or Marble's original appearance. Talk to an expert about which sealer to use and how often you should reseal. As always, read the labels of the products you plan to use, take necessary safety precautions, and follow instructions carefully.
Natural stone countertops, like granite and marble, are beautiful and durable, but some maintenance is recommended.
GENERAL CARE
Care and Precautions
Use coasters under all glasses, particularly those containing alcohol or citrus juices. Many common foods and drinks contain acids that will etch or dull the surface of many stones. Do not place hot items directly on the stone surface. Use trivets or mats under hot dishes and placemats under china, ceramics, silver or other objects that can scratch the surface.
Cleaning Procedures and Recommendations
Clean stone surfaces with a few drops of neutral cleaner, stone soap (available at hardware stores) or a mild liquid dishwashing detergent and warm water. Use a soft cloth for best results. Too much cleaner or soap may leave a film and cause streaks. Do not use products that contain lemon, vinegar or other acids on natural stones. Rinse the surface thoroughly after washing with the soap solution and dry with a soft cloth. Change the rinse water frequently. Do not use scouring powders or creams; these products contain abrasives that may scratch or etch the surface.

In the bath or other wet areas, soap scum can be minimized by using a squeegee after each use. To remove soap scum, use a non-acidic soap scum remover or a solution of ammonia and water (about 1/2 cup ammonia to a gallon of water). Frequent or over-use of an ammonia solution may eventually dull the surface of the stone.
Dos and Don'ts
DO Clean surfaces with mild detergent or stone soap

DO Thoroughly rinse and dry the surface after washing

DO Blot up spills immediately

DO Protect countertop surfaces with coasters, trivets or placemats

DON'T Use vinegar, lemon juice or other cleaners containing acids on natural stones

DON'T Use cleaners that contain acid such as bathroom cleaners, grout cleaners or tub & tile cleaners

DON'T Use abrasive cleaners such as dry cleansers or soft cleansers

DON'T Mix bleach and ammonia; this combination creates a toxic and lethal gas

DON'T Ever mix chemicals together unless directions specifically instruct you to do so
Once the final measurement and fabrication is completed, an average kitchen of 50 SF can be installed in about 3-4 hours. Of course factors like number of pieces, cut outs and overall size of the project can affect this estimate.