Top Considerations for Countertops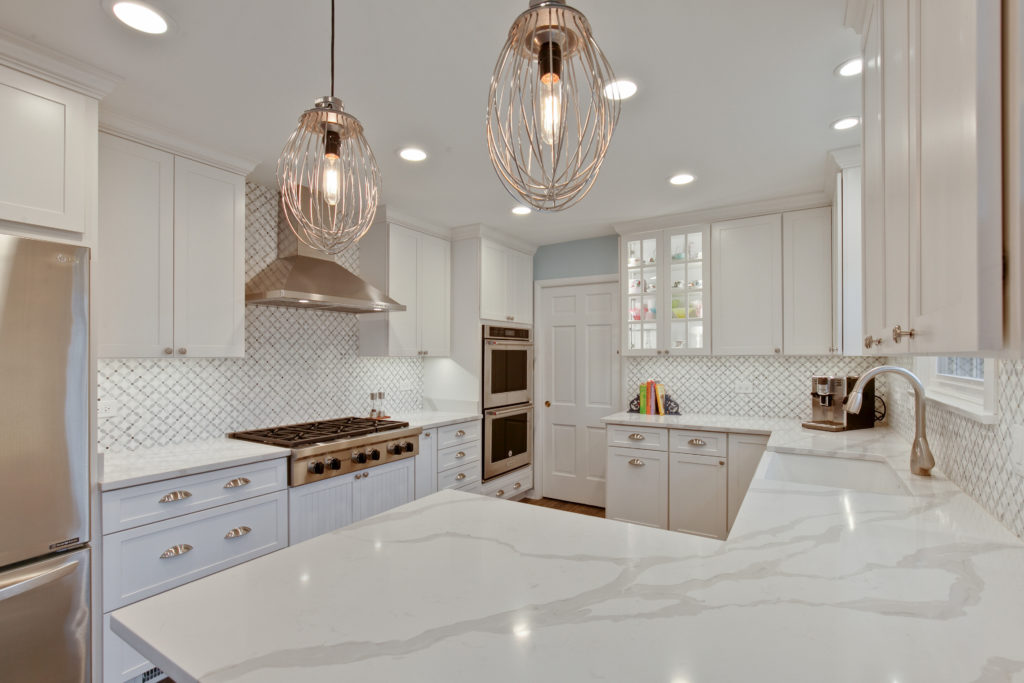 When shopping for new kitchen countertops, it's important that you have a well thought out plan for your renovation. To help you decide on the perfect countertops for your home, we've outlined a list of questions and considerations for you to review. In addition to the questions below, you'll want to think about how long you plan to live in your home as well as what types of upgrades are typical for similar homes in your neighborhood. Countertops are an essential part of your kitchen so you want to make sure you choose a surface that fits your home, compliments your style, and sufficiently meets the needs of your family. 
What is your cooking style? 
Are you an adventurous chef who is constantly whipping up complicated new dishes? Or do you occasionally cook, but eat out a fair amount? Think about how your kitchen is used so that you can rank the importance of things like durability and stain resistance. If you regularly cook at home, your needs might be different from someone who has kids frequently smearing their peanut butter and jelly on the island countertop. 
If you cook but don't always immediately clean up, you will need a more durable and nonporous countertop like quartz. You don't want last night's dinner sitting on the countertop overnight and staining your countertops! 
Someone who loves to cook, but also cleans up the kitchen immediately, can get away with more porous options like granite, marble, or travertine. 
If you happen to be a pastry chef, you might want to consider marble. This stone can't conduct heat so it's naturally cool. It is the perfect surface for working dough and will keep your baked goods at their desired temperatures before you place them in the oven. 
And finally, if you don't cook at all, your choices are endless. You'll need to consider other factors of course, but in terms of this particular question, you have some flexibility.
What level of maintenance do you prefer? 
The amount of maintenance required varies by stone type so it's something you need to consider. Decide on how much maintenance you're comfortable with before you finalize your new countertop material. Some materials require periodic sealing and more frequent cleaning. 
High maintenance materials include marble and travertine because they need frequent resealing to avoid everyday stains. These materials are also easily damaged if hot pots and pans are placed on their surface. Because these stones are on the fragile side, we don't suggest them if you have small children or tend to have a "lived in" kitchen. 
Medium maintenance materials include granite and quartzite. While granite does require resealing, you won't need to do it as often as marble and travertine. These materials are more durable and should be able to withstand a normal level of traffic and use. 
The most popular low maintenance materials is quartz. Because quartz is man made, it is extremely durable. After installation, little to no maintenance is required. This is a solid choice if you have kids and pets and if your kitchen is a busy hub in your house. 
What type of look do you like? 
Function is important, but finding a surface with a look that you love, is important too.  When you visit our showroom, browse our online selections, or tinker with the visualizer tool, make note of the types of countertops that you find appealing. Consider the colors, patterns, and textures that most appeal to you. Think about details you gravitate too like edge designs, extra thickness of the countertop, or if you want an overhang.  Think about the location and style of your sink and other appliances. Save pictures and make notes so that you can easily recall the styles you like best. 
When sorting through the different style options, you'll need to keep the rest of your kitchen design in mind. If you are keeping your current cabinets and appliances, the new countertops will need to complement your existing materials and finishes. If you are upgrading both the countertops and cabinets, you will want the selections to work together. 
What is your budget? 
Last but certainly not least is budget. When determining the investment you plan to make, think about material costs, fees for delivery, installation, and any custom details that you want to add like edge treatments and backsplashes. We pride ourselves on being able to work with our client's budget and find excellent choices that are affordable, high quality materials. It can streamline the process if you have a budget in mind when we start the conversation. 
Selecting countertops should be fun and creative.  There are so many great options to choose from that. We want you to be thrilled with your choice, so put in some time upfront to think about what will work best for you and your family.