What To Expect During Your Project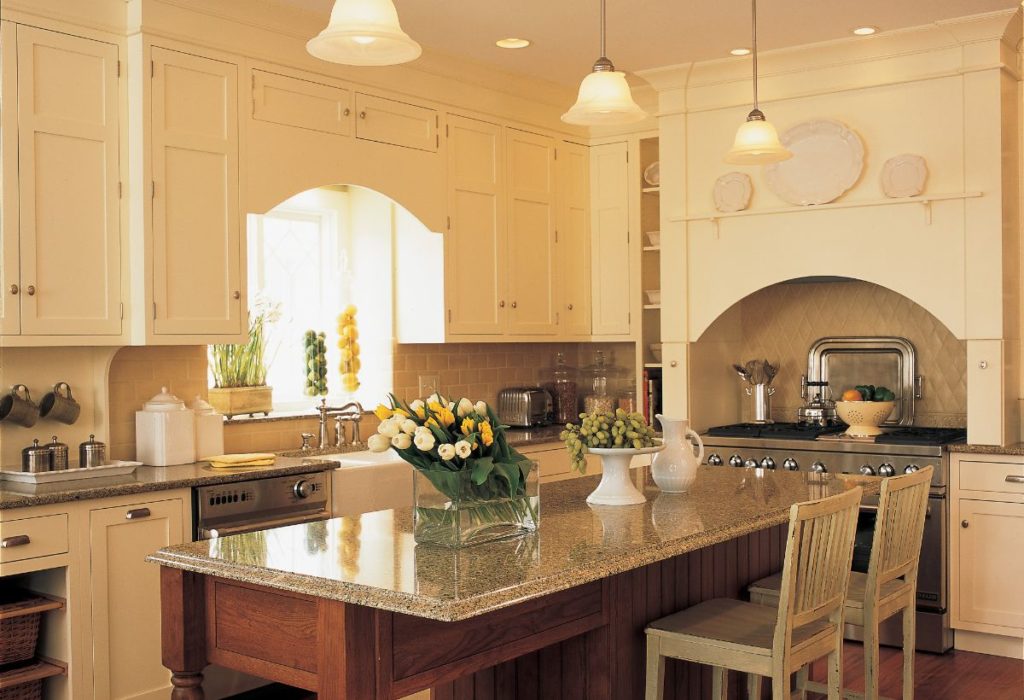 Renovating your kitchen or bathroom is very exciting. It's not every day that you have a chance to refresh the look of one of the most important rooms in your house. The end result can be something that you will enjoy every day for years to come.But for many people, the process can be daunting. When making a major investment in your home, you will want to pick the right materials, have a seamless experience, and end up with the look and function you imagined. Working with the right company can make a major remodel smooth and easy.If you are looking at your first remodeling project, where to start may be confusing. To dispel some of the mystery start by imagining the look and feel of the result you want. Look at pictures and make a list of features, colors, and finishes that appeal to you.We've outlined what you can expect when we start working together.
Planning & Quote
To get started, the first phase is the planning phase. We need some basic information from you in order to provide an accurate quote. We will ask you for a general overview of the project. Do you want to update your kitchen or bathroom? Do you need new countertops, cabinets, or both? We will need to understand how the room is configured so we will ask you to provide a simple hand drawn sketch of the room. If you need new countertops, we will need rough measurements with each edge that will be finished (not against a wall or an appliance) marked with a letter "E".

In addition to measurements, we will want to know the slab of stone and edge profile that you're interested in. There are numerous options, and they can be found on our website. Don't worry, you will be able to select the actual stone slab that you want after visiting our showroom. The selection you make at this stage will allow us to prepare a complete preliminary quote. Nothing is "set in stone" until you make your final selections.

If you aren't familiar with the types of stone or the edge options, and don't have any set preferences, it would be beneficial for you to visit our showroom prior to obtaining a quote. You can speak to a designer, discuss the pros and cons of each type of material, and view the slabs in person. This should help you narrow down the stone and edge you would like us to quote.

We also have an online tool you might find helpful. The visualizer on our website lets you select a room shape that is similar to yours and try different types of stone, different colors, and finishes so you can see what they look like in a real room. It's very easy to use so check it out!

Once you are ready, you can submit the information along with your name, address, phone number, and email on the quote form found on our website. The quote is complementary and you will receive an email response within 48 hours of your submission.

The final step in the planning phase is to visit our showroom if you haven't already done so. There you will be able to see and touch dozens of samples as well as over 1,000 slabs of quartz, quartzite, and granite. If you find a material and color that is different from what you submitted for your quotet, no problem, we can update the price on the spot.
Measurement & Fabrication
Once you've made your final selections, we will measure, template, and price your project. The cutting and fabrication of the slab is done in our state of the art facility. We have custom designed equipment that allows us to safely and precisely fabricate countertops and produce a superior finished product. The technology that we use provides nearly invisible seams and perfect cutouts for sinks and other appliances. So when we bring the slab to your home, it's ready to go!

Installation
Once the countertops have been fabricated, we will schedule an installation date. The installation process should only take a few hours. This step involves us prepping the countertops and then moving the slab into your home using a lift system. To maintain the appearance of one continuous piece of stone, we level, join and glue the seams. We secure the stone to the cabinets, install the sink and any other appliances, and waterproof all edges. Before leaving, your new countertops are cleaned and polished. We want to be sure that they are gleaming and ready for you to enjoy.

Our team of experts will guide you through each step. We will help you select the perfect materials, and we will make the process smooth and painless. Contact us today to get started!